Unico means quality
Unico is a brand famous for its high quality and innovations. Marquees and awnings of UNICO brand were chosen the best in their segment many times. When talking about easy installation, finish, wind resistance and innovation, UNICO marquees and awnings time and time again occupy the top position of the list.
Unico marquees
Unico assortment of marquees includes two types. Genua and Bologna. Marquee Genua is represented by two variants – one with the depth of 280 cm, and the second – 320 cm, Bologna Marquee comes only with a depth of 280 cm. Both marquees are available with a variety of useful options, such as a detachable roof awning.
Unico porch tents
Along with traditional marquees UNICO series is represented by several porch tents. Such tents use only a part of the bars of your caravan, and because of this they can be used more flexible.
Awnings and marquees for special caravans
Unico series differs from the others by that fact that others do by order and also the difference is in special models for certain caravans. For example, awnings and marquees for Eriba caravans, which because of their height do not suit each awning or marquee. Dethleffs Tourist HD awning also refers to the caravans, for which there is a special offer in UNICO series. Undoubtedly, common caravans were not passed by, where custom-designed marquees and awnings are required. All the products of Unico are designed and manufactured using UNICO's own sources, it means that we have an opportunity to make to order.
Unico properties.
Power-grip clip: the length of flexible framework is regulated with the help of "Power-grip" clips.
Cords: UNICO products stretching is very easy, because the tent is stretched on the main points with the help of cords.
ECS (detachable mudguards Easy Clean): UNICO marquees and awnings are equipped by standard detachable ECS mudguards. Detachable mudguards Easy Clean for marquees.
Frame: light aluminum flexible frameworks have the diameter of 30 mm, the thickness of the walls is about 1,4 mm. Ridge-carriage dimensions are: 28 × 1 mm.
Closable ventilation hole on the ridge: Genua and Bologna have closable ventilation holes on the ridge.
Closable ventilation windows on the front wall: for better airing there are closable ventilation windows on the front wall.
Detachable roof awning: UNICO marquees can be expended by the detachable roof awning.
Detachable front awning: Verona awnings can be expended, if there is a necessity, by the detachable front awning, transforming the awning into a marquee.
Protective canopies on the windows: as a standard performance UNICO marquees have protective canopies in the inner side, which are fastened to the zipper.
Quick Lock support systems: Quick-Lock supports – standard item for a UNICO product – is usually located on the second vein with respect to the supports Quick-Lock Backs for caravan screws are in the past.
Inspection hole: the triangular panels attached to the caravan, are included into the standard packaging arrangement on the both sides, thus providing an access to the inspection hole.
A lap against a draft and wheel covers: for models Eriba Touring, Forever Young and Feeling in the standard version include a lap against a draft, an aperture for a foot board, a round soft cover for the wheels, due to which the screws on the caravan become unnecessary.
Triangle connections: for a better drainage of the models Eriba Touring and Forever Young there is a standard triangle connection.
Eriba strip: for better drainage, we recommend to use a strip Eriba on both models Touring and Forever Young. The strip is offered as an option, it is mounted on the upper side of the caravan rail, thereby reducing the risk of leakage.
Unico Verona awning
Unico Genua awning

Unico Bologna awning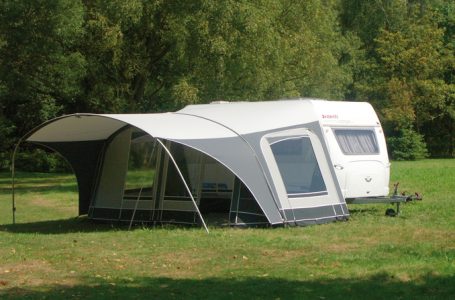 Unico partents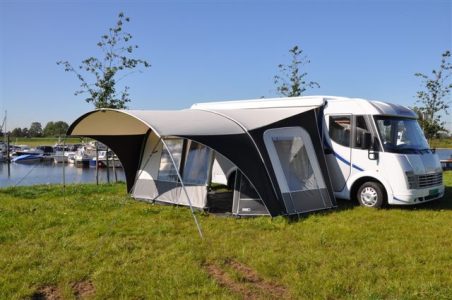 Unico awnings and marquees for Eriba
Unico awnings for Dethleffs